Arduino is an open-source electronics platform based on easy-to-use hardware and software. Between its products, IoT Cloud is a web app that allows developing IoT projects from scratch, using Arduino or 3rd Party electronic devices. It's a straightforward, low-code way to get started with IoT or to build advanced connected projects.
The web app covers the whole journey of developing an IoT project, from the device setup, choosing from a wide range of compatible devices to connect, to the code editing and compilation, until the dashboard creation, visualization and control.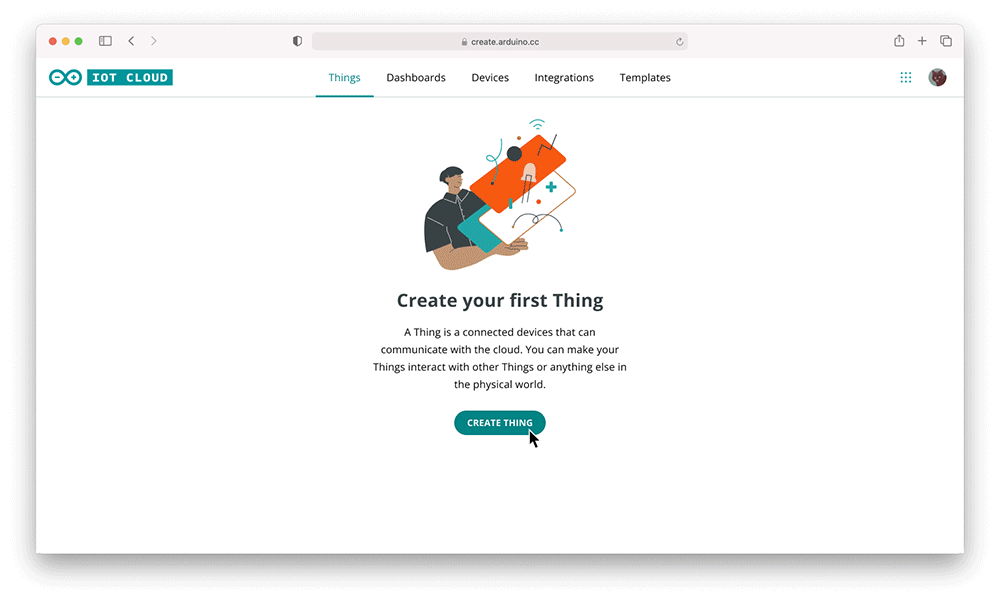 Being IoT Cloud a tool that involves several technical aspects, flows and wire flows have been designed for each feature to get an overview of possible technical issues, map the happy paths, foresee as many edge cases as possible and understand the key steps a user has to do to perform a task.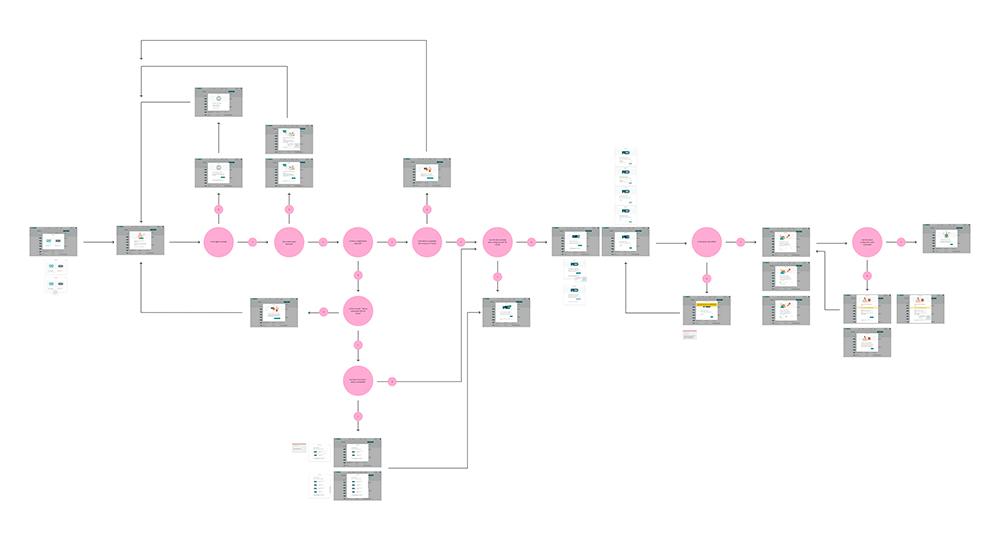 Having a layered journey and addressing users with different technical knowledge made it even more precious collecting user feedback and insights through interviews, user testing, and analytics, allowing continuous iterations and improvements, increasing discoverability, usability, and engagement.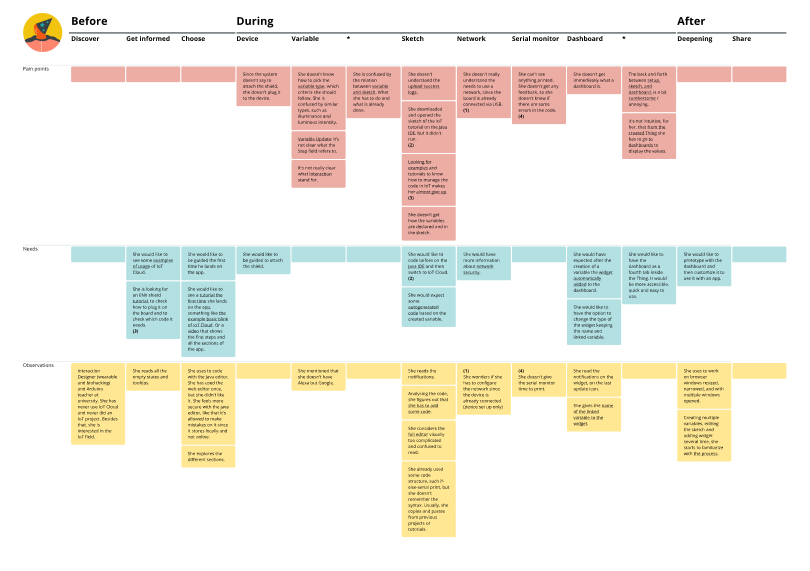 © Arduino. All rights reserved